Get Ahead in Compliance with InSight, Your Ultimate Aerospace Regulatory Tracker
AMAS.aero's intuitive interface and comprehensive features make compliance and safety management simple and efficient.
Simplify Compliance. Streamline Safety. Stay Informed.
In the fast-paced aerospace world, staying updated on regulatory changes is a daunting task. At AMAS.aero, we understand this challenge's complexity and have created the solution – InSight. This feature allows you to track different aerospace regulations and EASA safety publications effortlessly. Whether it's from EU, EASA, FAR, UK, OTAR, or UAE, InSight keeps you abreast of the latest information, helping your business stay compliant and safe.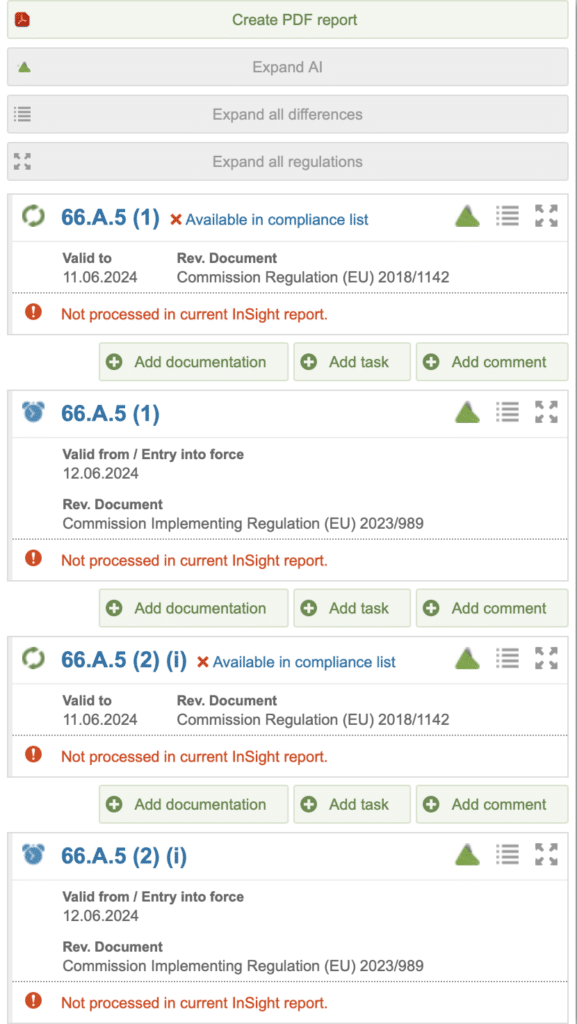 InSight – Feature Overview
With InSight, you can now have an overview of regulation status, whether they are new, revised, deleted, or scheduled for the future.
Company-Specific Insights
Tailoring our service to your needs, we identify and match EASA regulations and safety publications according to your company's organizational profile.
Stay updated with monthly notifications, ensuring you never miss out on critical regulatory changes that could impact your business.
View the history of all monthly insight reports, including an overview of all changes and updates. This way, you always have a detailed record at your fingertips.
Identify differences and changes from the previous revisions. Monitor document processing status – whether it's implemented, in progress, or not applicable.
Responsibility Assignment
InSight allows you to assign responsibilities, ensuring clear accountability for tracking and implementing regulatory changes.
Reference Document Identification
With InSight, you can quickly identify reference documents, simplifying your research and application of regulatory changes.
Maintain a secure archive of all your tracked changes and notifications, making historical reference easy and accessible.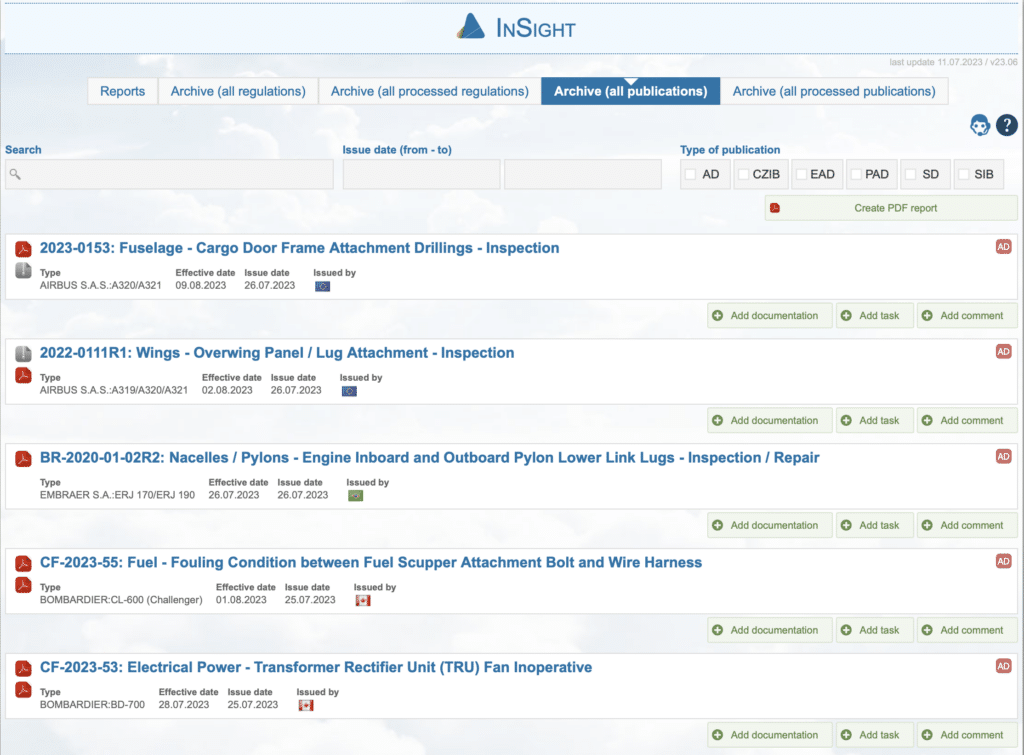 InSight is more than just a feature - it's a tool designed to simplify your regulatory landscape, providing you with the insights needed to ensure compliance and safety in a complex industry. Embrace the power of staying informed. Try AMAS.aero and InSight today.
Ready to take control of aerospace regulations?
Sign up for AMAS.aero today and transform how you navigate the aerospace compliance world.