Navigating Organizational Change with Ease
AMAS.aero's intuitive interface and comprehensive features make compliance and safety management simple and efficient.
Plan. Implement. Evaluate.
Organizational change can be complex, but with the right tools, it doesn't have to be. AMAS.aero's Management of Change feature offers a comprehensive solution for managing your change process, from risk assessment to mitigation actions, project evaluation, and beyond.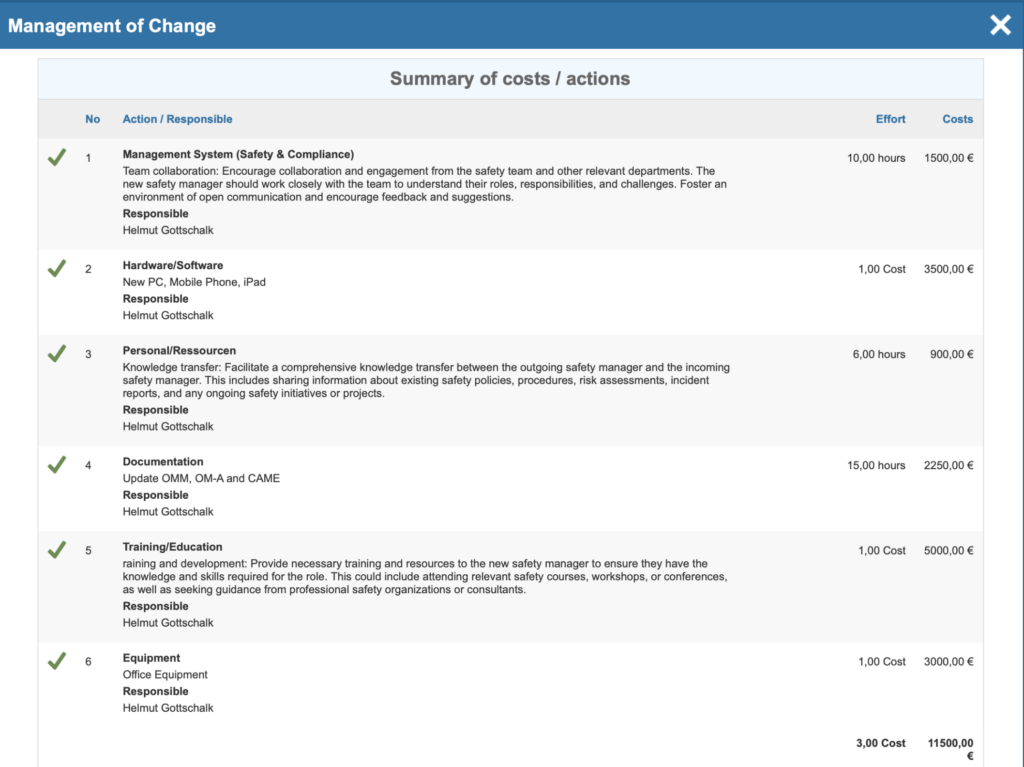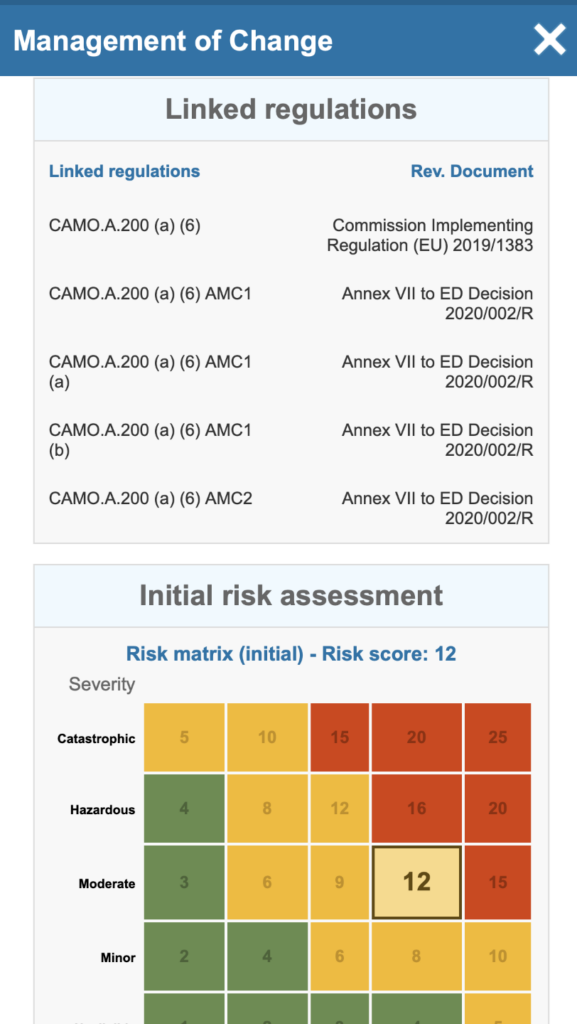 Management of Change – Feature Overview
Change Management Process
Manage your change process effectively, ensuring every transition is smooth and well-coordinated.
Identify potential risks associated with each change through initial and final risk assessments, allowing for informed decision-making and mitigation strategies.
Mitigation Actions and Tasks
Define specific mitigation actions and tasks, ensuring each change is managed with minimal disruption.
Link regulations to each MoC (Management of Change), ensuring compliance at every stage of the process.
Expandable Task Templates
Utilize our expandable task templates, streamlining your change management process.
Responsibilities and Target Dates
Define responsibilities and target dates for each task, fostering accountability and encouraging efficient project management.
Cost Analysis and Project Evaluation
Determine the cost implications and evaluate the effectiveness of each project, facilitating data-driven decision-making.
MoC Approval and Implementation Planning
Approve each MoC and create detailed implementation plans, including tasks, target dates, and costs.
Project and Task Monitoring
Track the progress of each project and task, ensuring each change is implemented effectively.
Copy and edit individual MoCs, providing flexibility in managing ongoing changes.
Stay updated with clear status indications for each MoC.
Navigate your change management process with ease using our diverse filter options.
Maintain an organized archive of all your change management data for future reference and audits.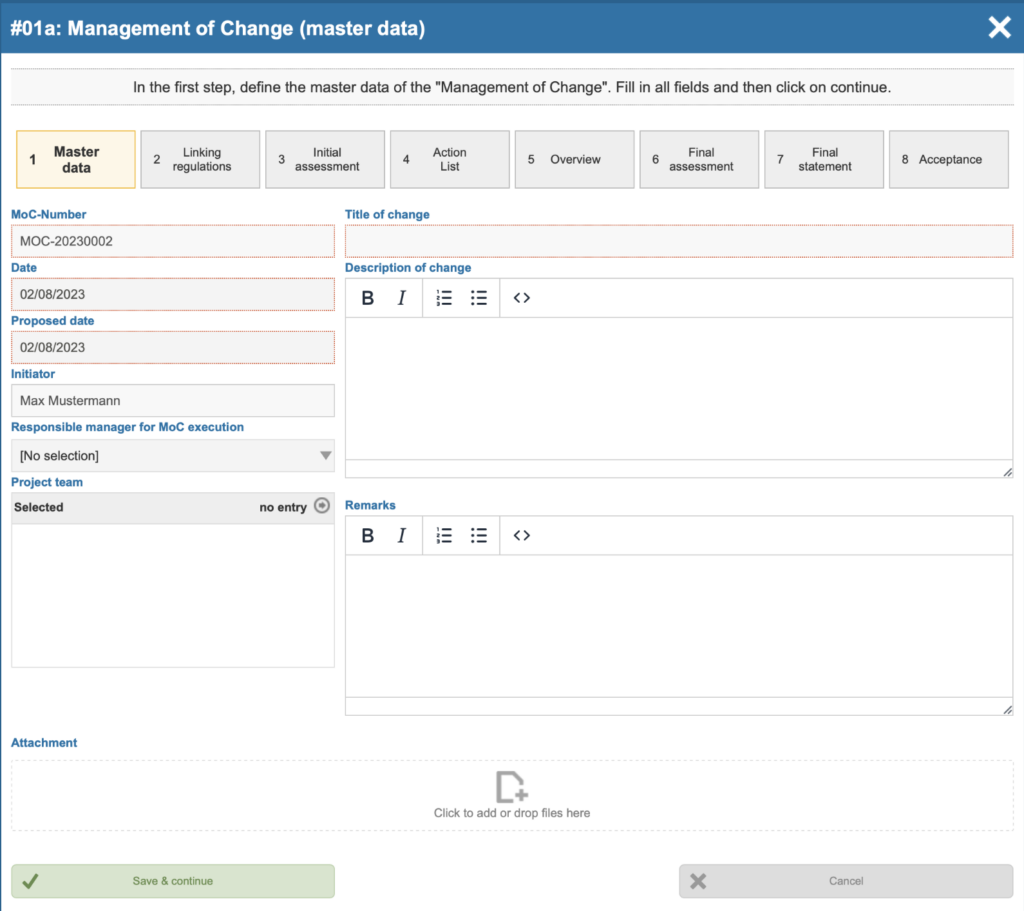 With AMAS.aero's Management of Change feature, navigate the complexities of change management with confidence, promoting operational efficiency and continuous improvement.
Ready to simplify your change management process?
Sign up for AMAS.aero today and navigate organizational change with ease.