Mastering Audit Questionnaire Creation and Management
AMAS.aero's intuitive interface and comprehensive features make compliance and safety management simple and efficient.
Audit questionnaires are integral to maintaining standards and ensuring compliance. With Questionnaires from AMAS.aero, creating and managing these critical tools is seamless and intuitive. Our feature enables you to efficiently create audit questionnaires linked to your obligations and regulations, import/export them, and much more.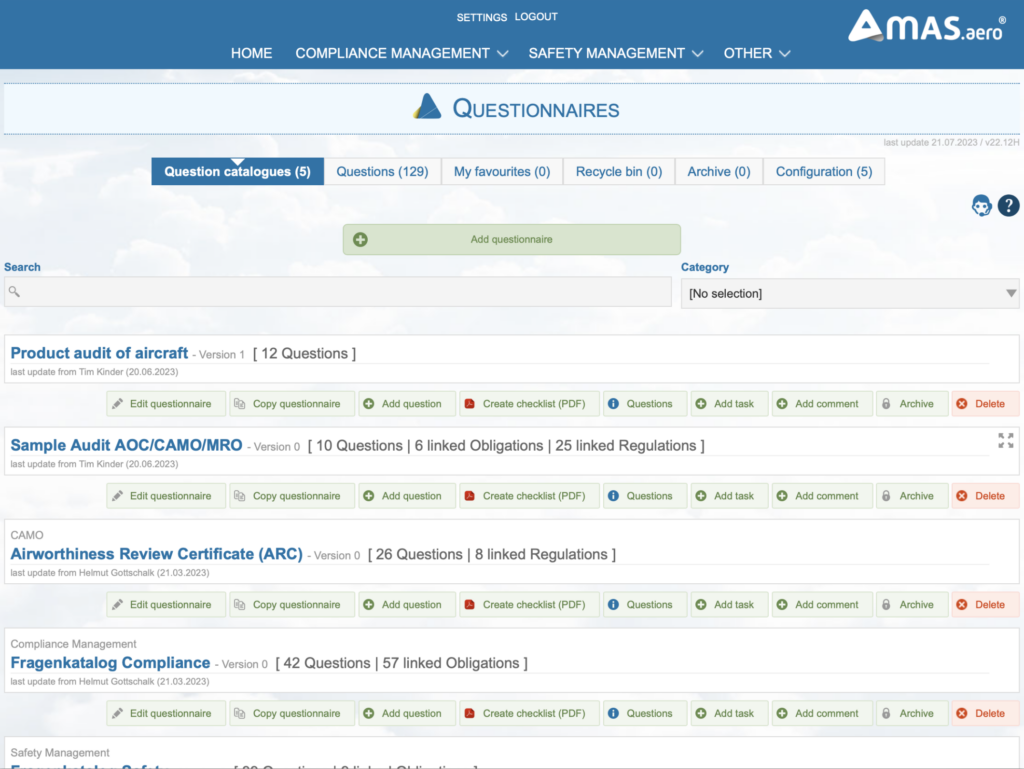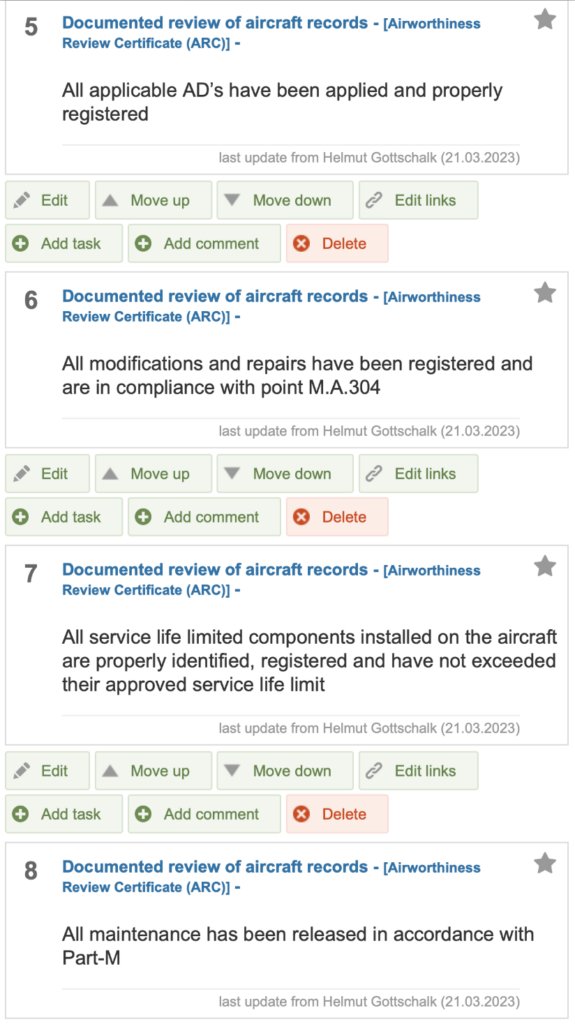 Questionnaires – Feature Overview
Audit Questionnaire Creation
Easily create audit questionnaires, directly linking them to your obligations and regulations, for comprehensive and efficient compliance monitoring.
Questionnaire Import/Export
Seamlessly import and export questionnaires, ensuring you have the right tools at the right time.
Upload files for each question, ensuring you have all the necessary information at your fingertips.
Save your most commonly used questionnaires as favorites for quick and easy access.
Task and Comment Addition
Enhance collaboration and clarity by adding tasks and comments directly to your questionnaires.
Keep a tidy and accessible record with our secure archive feature, enabling easy reference and audit trail.
AMAS.aero's Questionnaires feature redefines how you manage your compliance responsibilities, transforming a complex process into a streamlined and efficient workflow.
Ready to revolutionize your audit questionnaire process?
Sign up for AMAS.aero today and take your compliance management to the next level.