Your Tool for Enhanced Safety and Incident Management
AMAS.aero's intuitive interface and comprehensive features make compliance and safety management simple and efficient.
Report. Respond. Resolve.
Ensuring safety and effective incident management is a crucial aspect of aerospace operations. With Reporting from AMAS.aero, we empower you to submit safety reports, manage your events and incidents, and perform initial and final risk assessments, all through a user-friendly interface.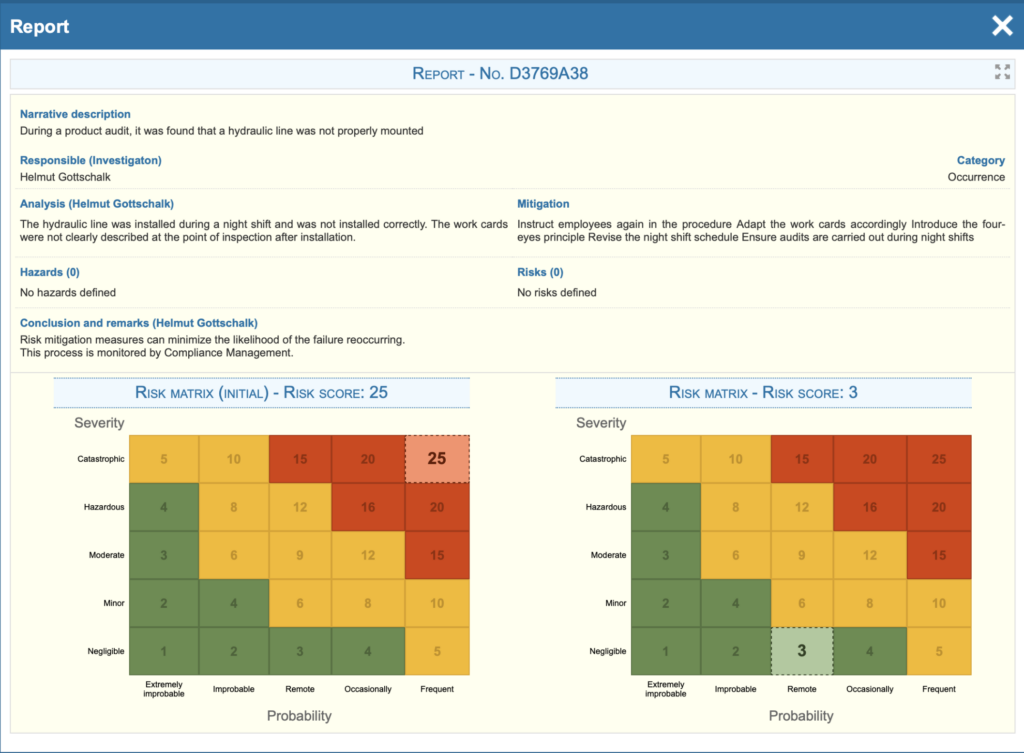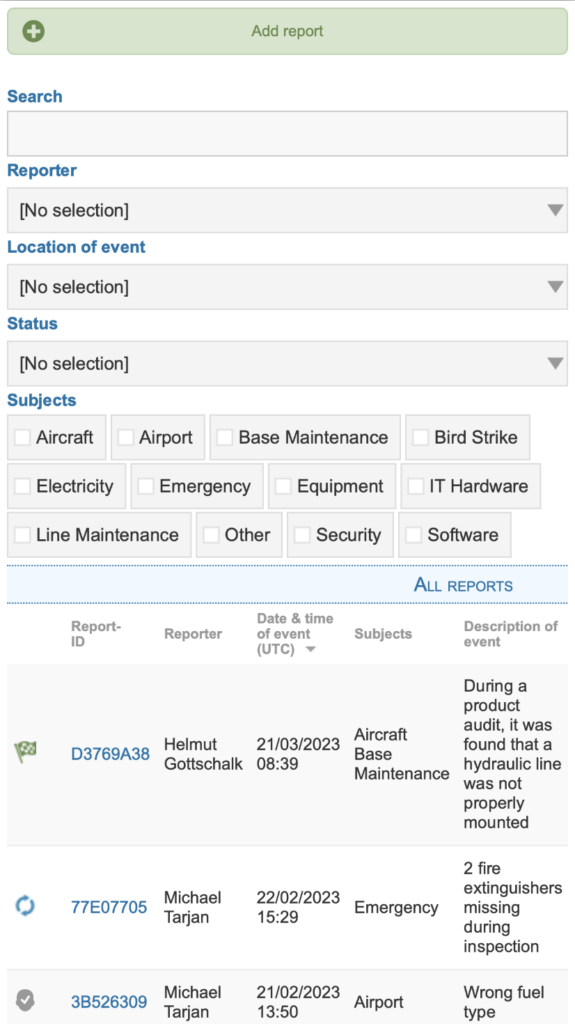 Reporting – Feature Overview
Safety Reports Submission and Event Management
Submit safety reports and manage events and incidents with ease, improving your ability to respond and react effectively.
Stay informed with real-time notifications, helping you stay ahead of incidents and manage responses more efficiently.
Seamlessly linked to your risk register, our Reporting tool facilitates comprehensive risk management.
Confidential and Anonymous Reporting
Uphold confidentiality with our anonymous reporting feature, fostering an environment of trust and transparency.
Perform initial and final risk assessments, strengthening your ability to mitigate and manage potential risks.
Mitigation and Feedback System
Our integrated mitigation and feedback system enables clear communication to the reporter, enhancing understanding and encouraging continuous improvement.
With clear status indications, track the progress of each report, helping to ensure timely response and resolution.
Utilize our various filters to navigate through your reports with ease.
Maintain a clean and accessible archive of your reports for future reference and compliance.
With AMAS.aero's Reporting feature, enhance your safety reporting and incident management process, promoting a safer, more compliant aerospace environment.
Ready to transform your safety and incident reporting process?
Sign up for AMAS.aero today and elevate your approach to aerospace safety.