Streamlining Access to Your Key Performance Insights
AMAS.aero's intuitive interface and comprehensive features make compliance and safety management simple and efficient.
Analyze. Improve. Progress.
Understanding your performance is critical in the competitive aerospace industry. AMAS.aero's Reports feature provides an overview and quick access to your different reports, empowering you to make informed decisions that drive improvement and compliance.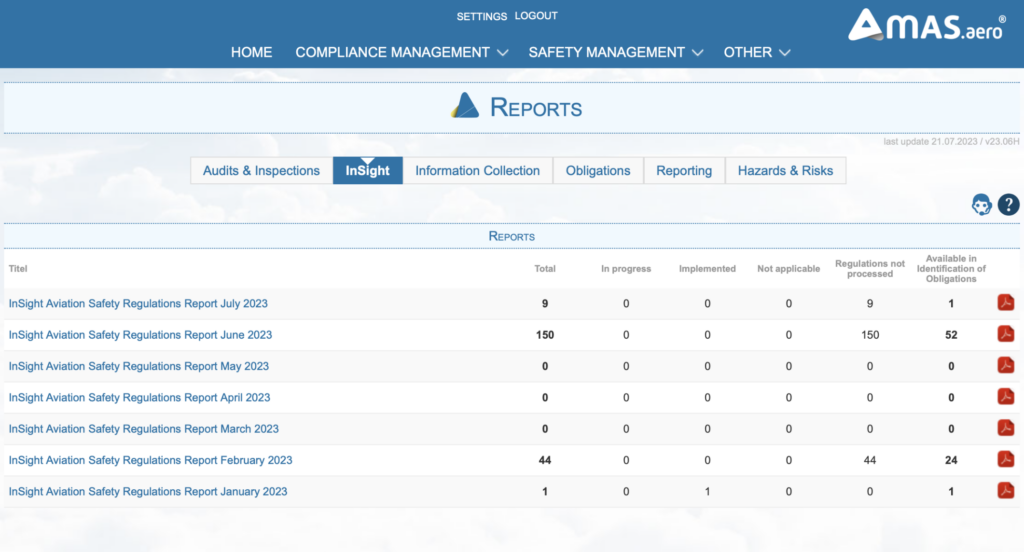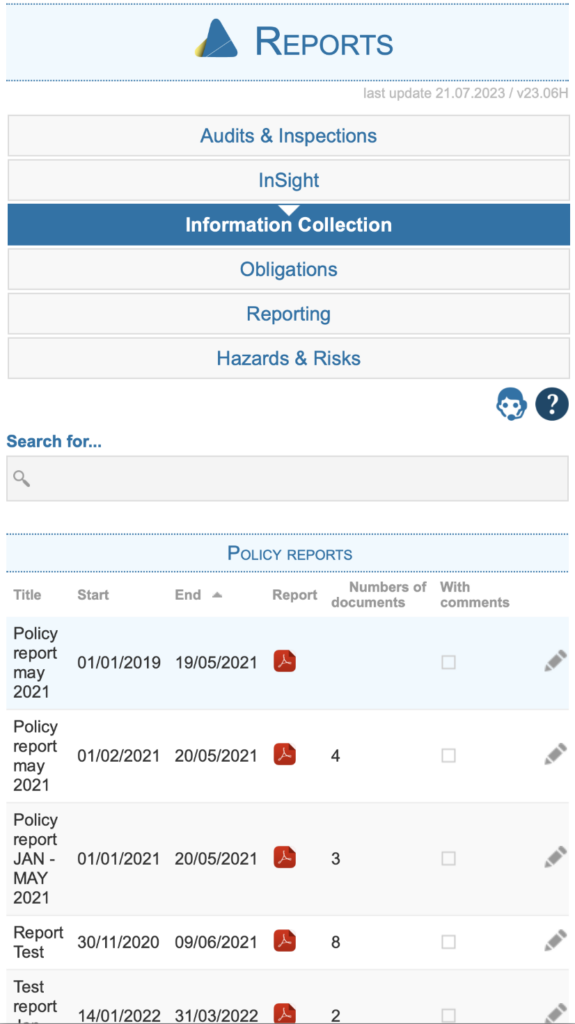 Reports – Feature Overview
Effortlessly view and quickly access different reports, offering a wealth of valuable insights at your fingertips.
Stay updated with the latest report releases, ensuring you never miss out on key performance data.
Gain visibility into different processing status, helping you to identify areas of efficiency and those needing attention.
Leverage InSight reports, providing detailed insights into regulations and safety publications relevant to your company's organizational profile.
Non-Conformity and Task Processing
Easily process non-conformities and tasks, enhancing your response times and compliance.
Third-Party and Authority Access
Provide access to third parties and authorities as required, facilitating transparency and cooperation.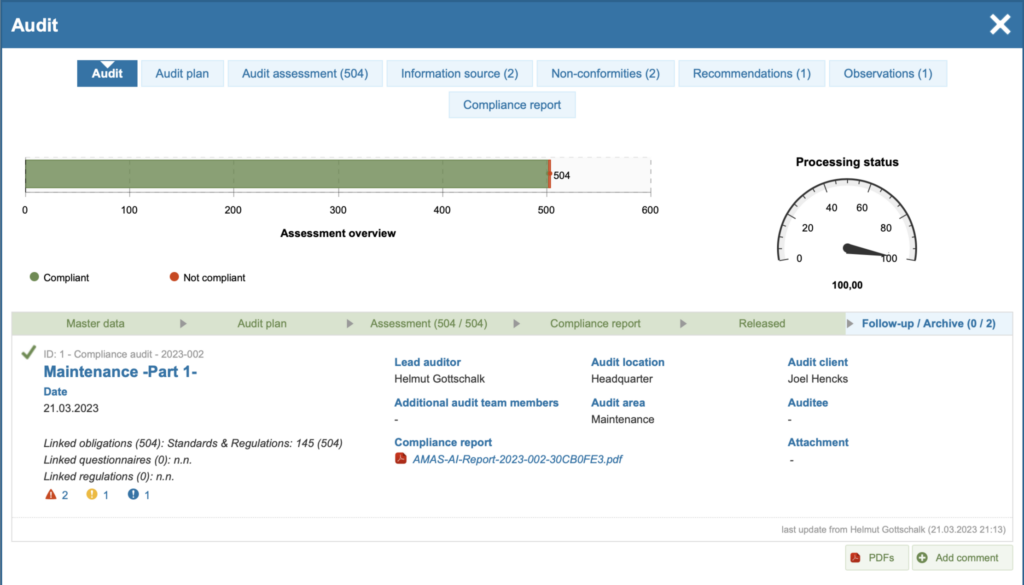 With AMAS.aero's Reports feature, gain the insights you need to steer your operations towards improved performance, greater compliance, and ultimately, aerospace excellence.
Ready to harness the power of detailed reporting?
Sign up for AMAS.aero today and unlock the insights that drive success in aerospace.